AGENDA

SLEAFORD MODS +THE DMS IV
Quand :
ven 4 Oct 2019 - horaire : 20h30

-

23h30

Tarif :

20,70€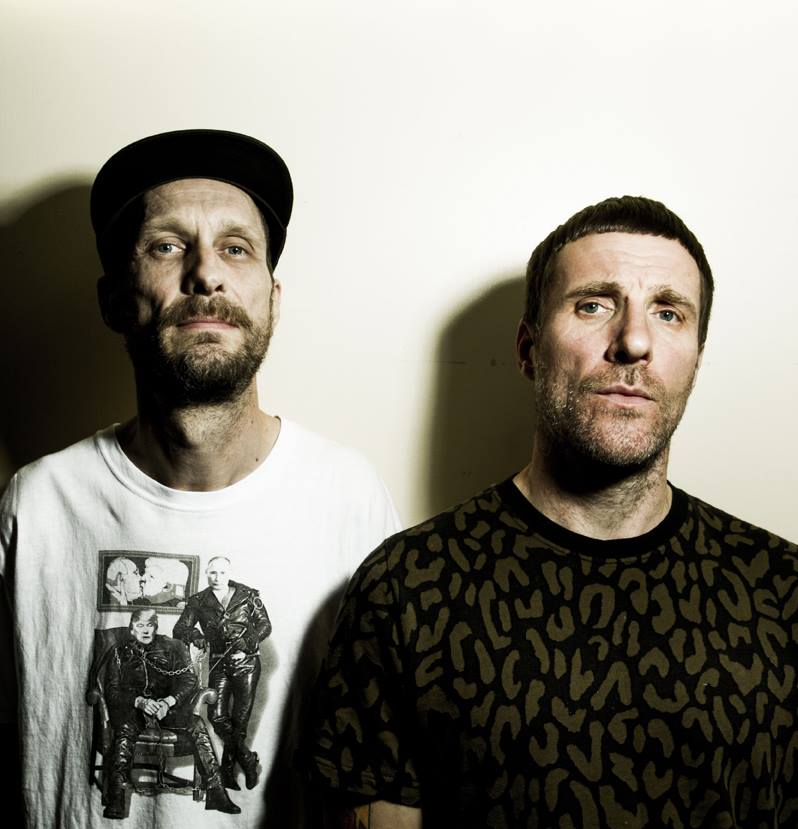 SOIRÉE ROCK
ARTISTES
→ Sleaford Mods / Angleterre
Venu l'an dernier à l'Épicerie Moderne pour la 1ère fois, dans une salle plus que pleine et laissant des gens dehors car complet trop rapidement, nous nous devions de faire revenir Sleaford Mods pour une séance de rattrapage. Et bien sur, pas sans un nouvel album sous le bras !
Le duo de post punk britannique est de retour à l'Épicerie pour présenter un nouvel album « Eton alive », sorti sur le label Extreme Eating Records. Devenu l'une des principales voix de la working class anglaise, Jason Williamson et Andrew Fearn continuent de taper sur l'absurdité de la situation politique et sociale britannique. « Eton Alive » fait référence à l'une des écoles les plus huppée du royaume, véritable industrie de reproduction élitiste depuis 1440. On peut donc encore une fois s'attendre à une déferlante de mauvais esprit, de rage, d'humour en direction du Royaume-Uni et ainsi sauver encore un temps soit peu sa dignité. On ne s'en lasse pas.

→ THE DSM IV / Angleterre
The DSM IV sont Jade Ormesher, Guy McKnight (The Eighties Matchbox B-Line Disaster) et Pav Cummins. Basés à Liverpool, ils emmènent les spectateurs à travers tout le pays dans un univers inexploré, étrangement séduisant, dance-rock n' transcendance ! Plus qu'un spectacle en direct, c'est un groupe qui vous emmène en voyage. C'est une cérémonie imposante et fascinante à travers les portes que seule la musique peut ouvrir. Attirer le public, comme convoquer les esprits, The DSM IV est une révélation !
°°°°°°°°°°°°°°°°°°°°°°°°°°°°°°°°°°
INFOS PRATIQUES
Pour venir en transports en commun :
→ Arrêt Feyzin – La Bégude
→ Bus 60 (depuis la Gare de Perrache)
→ Bus 39 (depuis la Gare de Vénissieux / Métro D)
Pour le retour en transports en commun :
→ Arrêt Feyzin – La Bégude
→ 23h45 : dernière navette ! (direction Gare de Vénissieux / Métro D)
Pour venir en covoiturage :
→ http://www.epiceriemoderne.com/index.php?id=1000