AGENDA

Hugo Barriol
jeu 30 Avr 2020 - horaire : 20h00
-
18€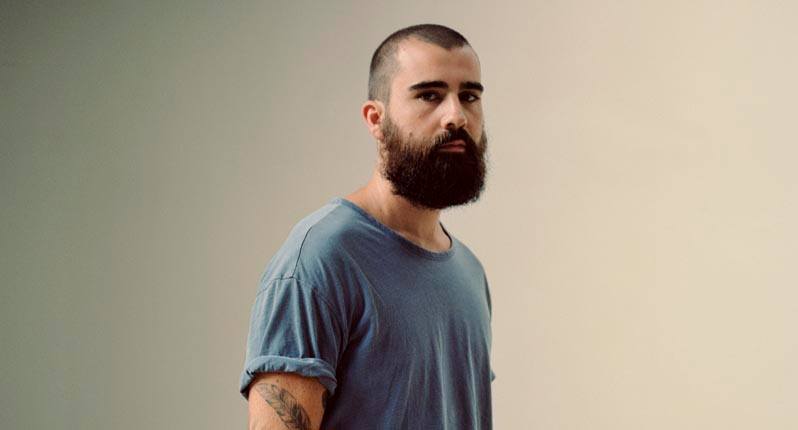 En 2017, on découvrait la folk d'un jeune homme dont la première scène avait été le métro parisien. Un premier EP 5 titres, dont est extrait le délicat « On The Road » a installé un univers singulier porté par la voix chaude d'HUGO BARRIOL, sa guitare sèche et ses textes à fleur de peau. Il a enregistré dernièrement son premier album à Londres avec le producteur Ian Grimble (Daughter, Mumford & Sons, Bear's Den…), qui est sorti en février 2019 chez Naïve/Believe. Aujourd'hui, il nous revient comme l'un des talents les plus inattendus de la scène française.
Telle la photographie argentique dont il admire le grain quasi palpable, les chansons d'Hugo Barriol nous transportent dans un univers proche du nôtre mais intemporel, d'un continent à un autre, du pavé parisien au sable californien.
Après avoir donné un premier concert lyonnais complet en tête d'affiche en mars 2019, Hugo Barriol reviendra le jeudi 30 avril prochain au Transbordeur accompagné de Mike Noegraf.
***
Pendant plusieurs années, MIKE NOEGRAF a sillonné les routes, de Montréal à Moscou avec différentes formations de rock et de punk-rock dans lesquelles il officiait en tant que guitariste. Après de longues années à laisser mûrir l'idée, Mike se décide à prendre sa guitare acoustique en main pour s'orienter vers et se consacrer à un projet solo.
C'est ainsi qu'il commence à se produire en France mais aussi à l'étranger en tournant et ouvrant pour des artistes tels que Frank Turner, Joey Cape (Lagwagon), Austin Lucas, Rocky Votolato, Rob Moir, Pj Bond, Joe McMahon, Yotam et beaucoup d'autres…
Après 2 splits Cds, 2 Eps et un premier album « Safe and sound » (2015), Mike Sort un 2nd opus de 11 titres qui s'intitule « No time for seasons » (2018).
Sa musique mélancolique et son timbre particulier ne sont que des atouts dans cette musique sincère où partages et rencontres sont des point phares.