AGENDA

BEATS & MEATS
ven 21 Juin 2019 - horaire : 18h00

-

23h00

Gratuit à 39€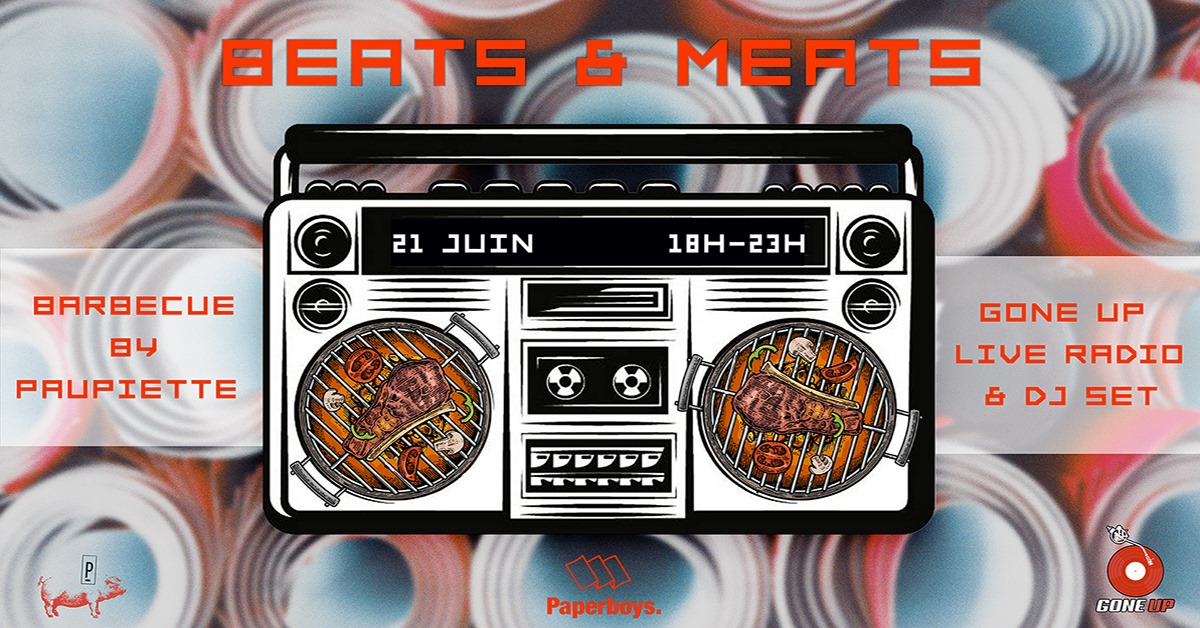 ​🥩📻​​BEATS & MEATS📻​🥩​
Après une première soirée à la maison pour « El Dia de Los Muertos », on remet ça pour la fête de la musique. Pour faire le programme, on a décidé d'allier deux de nos plus grandes passions : le son qui casse des nuques et la barbaque grillée ! Welcome to Beats and Meats ! Le line-up a été composé en sélectionnant les meilleurs artisans de leur domaine.
On the left corner, le crew de Gone Up Radio (www.goneup.fr) sera aux platines. Hip-hop, soul, funk, breakbeat, l'équipe va distiller ses meilleures galettes pour te faire bouger. Notre conseil : échauffe ta nuque et tes chevilles pour éviter la blessure, c'est important.
On the right corner, la Boucherie Paupiette nous amènera une sublime sélection de ses étals pour alimenter nos barbecues. Croyez-en les clients assidus que nous sommes, la qualité des produits est folle, vous allez vous régaler. Notre conseil : mange léger le midi car tu ne résisteras pas aux fumets alléchants.